Insight Software – FAQ's
Posted on 2020/05/06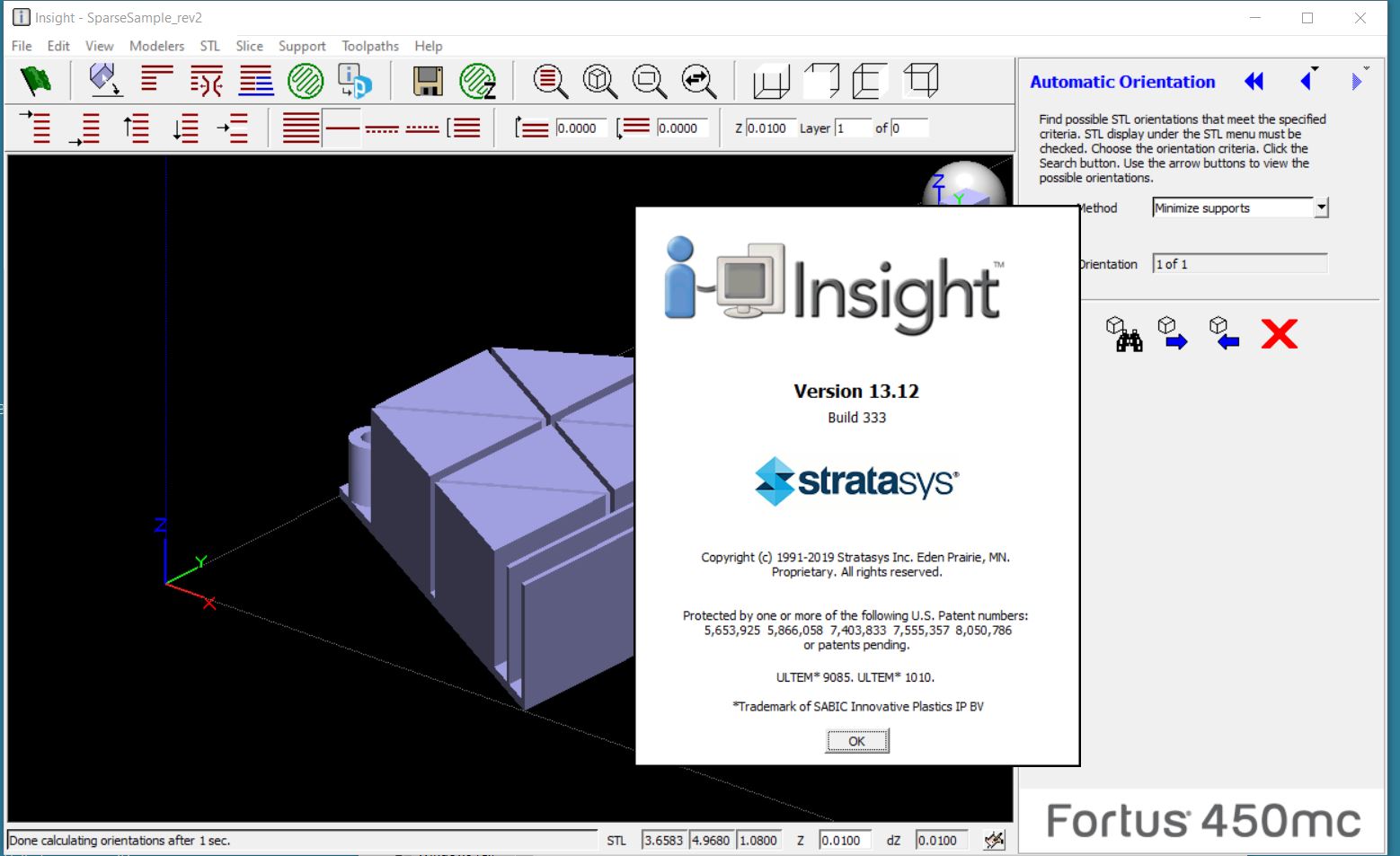 The advanced Stratasys Insight software is available on all F370 and Fortus machines. Within the software, there is a wide array of options that can be unleashed.  Insight itself can be a stand-alone installation or can be launched within GrabCAD Print.
As trainers we get asked lots of common questions about this powerful software, and without delving in to our 70 page Insight tutorial book – we've collated our most frequently asked questions and answered them for you.
Can I have different densities within individual areas of the same part?
In general yes, but may be restricted by the CAD design. This is covered further in our FDM level 2 training.
How can I speed up build times?
Easy! You can do this by using model in the support structures or by using self-supporting angles more effectively.
Am I able to strengthen my parts inside Insight?
Yes, there is lots of different custom infill patterns you can choose from plus the use of multiple contours.
How do I create custom infills?
This is done by editing tool-paths and using custom groups.
How much is Insight software to purchase?
Insight comes free of charge with all Stratasys Fortus systems and the F370.
What is the difference between Insight and GrabCAD?
Insight software is a lot more comprehensive and allows for more accurate controls over tool paths. Insight software also allows you to interrogate your model more than GrabCAD print e.g measuring geometry which then leads to being able to calculate accurate tool-path widths.
What files can be imported into Insight?
STL files only.
Insight software is covered in-depth within our advanced FDM level 2 course (advanced operator) where you will learn techniques such as custom groups, tool path editing, applying inserts into a part, and much more. Thus allowing you to get the most out of your Stratasys FDM 3D Printer.
Book now or just need More Info?
Book Now