Things to remember when printing in VeroClear RGD810
Posted on 2019/09/12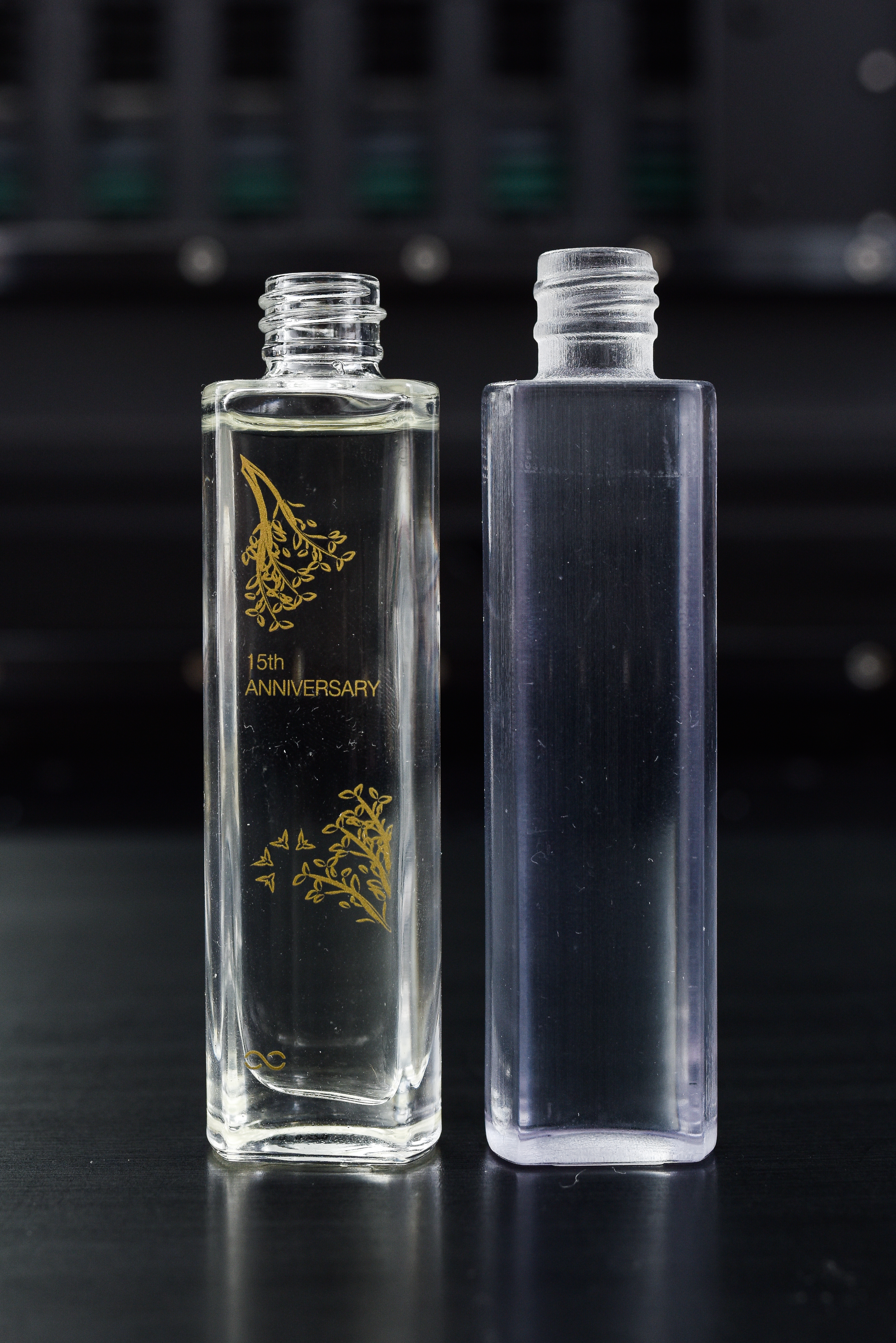 VeroClear is glass-like in appearance. Immediately you could think of a dozen ways in which this unique set of visual properties could be invaluable in a variety of industrial uses. Rigid and almost completely transparent, this material is suitable for a variety of purposes. Used in combination with other materials, VeroClear's dimensional stability can be an element in fine-detail modelling in a range of opacities and tensile strengths.
Due to the material's unusually useful relationship with UV light, VeroClear's finish improves through exposure to light known as photobleaching. It's the subsequent resistance to UV that makes the material so widely applicable – because not just any material could withstand the power of ultraviolet rays. Here's our guide to VeroClear, from printing to applications.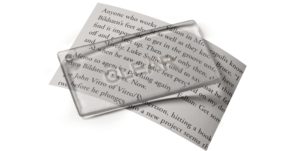 Enabled by PolyJet
Stratasys PolyJet technology is what makes 3D printing with VeroClear possible. The sleek and (more importantly) accurate prototypes, parts and tools that can be produced are a testament to the power of PolyJet. The ability to create prints with a mix of materials and colours has unlocked a degree of realism previously unattainable in additive manufacturing.
The family of materials that VeroClear belongs to are photopolymers. This kind of material consistently simulates clear, strong and ultimately flexible materials that are often indistinguishable from your final product. In VeroClear's case it simulates acrylic, which is often used as a glass alternative when verifying designs or concept modelling.
The process behind PolyJet printing is also an interesting one. As previously mentioned, the photobleaching process is unique to photopolymers, but the timeline before that point is worth noting. The clarity of the material improves considerably depending on the amount of time you are willing to invest in the finish. A hugely improved transparency can be achieved through sanding wet and dry while alternating with blasts of water pressure. The more this process is carried out, the greater the transparency. Applying a thin layer of clear lacquer also provides an appealing shine to the final product.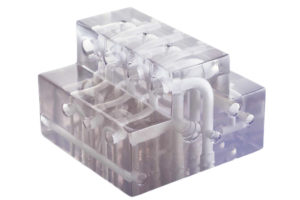 When is it used?
The stability of the material gives it a wide variety of end-use applications, such as lighting covers or other lenses. In the automotive industry VeroClear is used in headlights due to its UV resistance and favourable rigidity.
In the medical industry it's a regular occurrence that models will require a fully transparent outer shell that protects a more vibrant pathway of interconnected veins or organs. These models don't require the most strenuous of material requirements with regard to tensile strength, but the ability to easily view the contents of the model is of great importance.
Engineers working specifically within the realms of proof of design can benefit from scale models such as those used to visualise water flows or part systems within interiors of assemblies. The water flow example is particularly interesting due to the ability to model complex designs quickly with an easily understandable system that emulates the final design perfectly.
Furthermore, the visually stunning transparent shades that can be achieved through the combination of materials aids in prototyping across many industries. A fantastic example of this is in cosmetics casing concept modelling where a prototype will need to be distinct. In the past, prototyping for nail polish bottles would be costly and time consuming due to the glass material required. VeroClear's added impact resistance at a reduced cost to the business makes it an obvious choice for product designers.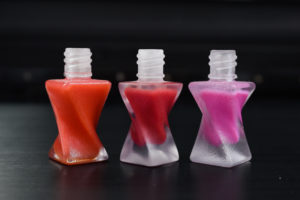 A few tips
Running a material replacement wizard before printing will ensure no traces of previously printed materials are present. The quality of the print will be affected by any trace amount of other materials left in the print heads. Selecting the correct flushing option for your machine will produce the best possible print!
Polishing VeroClear parts will not only improve its aesthetics for the customer, but will also protect its surfaces, prolonging its usage lifespan.
Don't skimp on the photobleaching time. The slight yellowing of VeroClear prints is normal, but through exposure to UV in the removal process this will be reduced over time. Within 6 hours you can see a tint reduction of approximately 70%; but wait for a full 24 hours and you can reach a far more impressive 90% tint reduction.
So now you see that there's plenty to be gained from utilising VeroClear RGD810. Is there a gap in your business that needs this transparent solution? Get in contact with us today to find out more.
Book now or just need More Info?
Book now