Catch up with our BDM Revathi!
Posted on 2019/03/05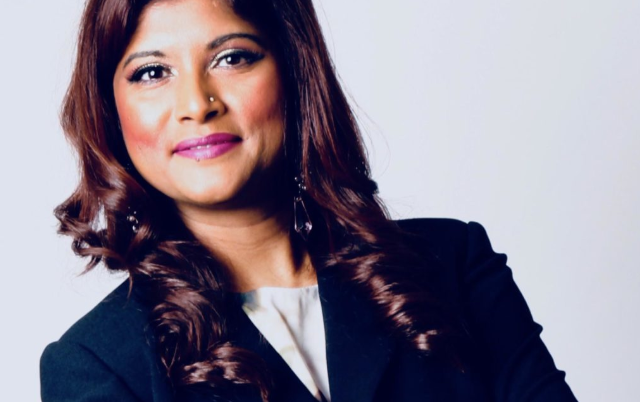 Our new Business Development Revathi has been busy the past few weeks spreading the word about the 3D Print Academy. From attending trade shows to promote our brand, to dealing with enquiries from Tri-Tech 3D customers who have a need for training – she's been doing it all! We had a quick catch up with her, to get her thoughts on her experience so far with the academy….
How have your first few months with the academy been?
Busy, but I am delighted to join the UK's first Stratasys authorised training centre. It's an exciting venture that I'm really getting my teeth stuck in to! Joining the academy I've been able to truly appreciate the benefits of robust, reliable Stratasys 3D printing solutions in more depth. I've been working closely alongside Richard and Alex our trainers to develop bespoke courses for our customers to help educate them about the applications of FDM and PolyJet in a variety of applications. 
How are people receiving the Academy in the UK?
Positively! There has never been anything like this offered in the UK, therefore when we make contact with them they are keen to get onboard and learn more as to how we can help them. Our two latest delegates had a great experience at the academy – Smiths Interconnect and Coleg Gwent. Rupesh Chudasama, Additive Manufacturing Scientist at Smiths Interconnect commented:
The training was well delivered and easy to understand. At the end I was provided with the tools necessary to not only allow me operate the machines safely but produce great parts. 
What does your role involve as business development manager at the academy?
There is great merit and satisfaction in starting off with a blank sheet of paper and making a measurable difference. I have been furnished with a database of clients who have purchased Stratasys 3D printing solutions, liaising with many manufacturing companies I have identified several production engineers, managers who are keen to obtain formal Stratasys certification. 
As well as contacting our current database of clients I regularly attend networking with businesses at Chamber events, Made in the Midlands events to trade shows at the NEC. My role is exciting and varied with great scope for further development especially in the areas of health care, dental sectors. 
How do you see the academy progressing in the next few months?
As far as progression goes our Academy trainers are continuously liaising with Stratasys to further develop courses for machine operators and designers, to learn further tips on workflow from design through to manufacturing, broadening their knowledge on material and application skills through theoretical and practical experience. 
An exciting prospect for us really is the scope of business we see within the healthcare sector. As Tri-Tech 3D are already Certified Stratasys Healthcare Partners, we are already working hard to raise awareness of Stratasys 3D print technology, now only furthering this with the ability to offer 'Advanced Operations' training for hospital users which could be a game changer.  The course gives users a step-by-step detailed breakdown of how to get the best Polyjet printer in a hospital environment. By the end of the course, the delegates will not only be able to choose the best materials suited for their medical application but also have a complete clinical solution for 3D printing segmentation, from importing DICOM images, to 3D segmentation and generation of STL files. 
Whats the most popular course people are enquiring about?
Several clients of ours who have purchased the Stratasys J750, express an interest in understanding of the workflow, the process of colour 3D printing using Stratasys J750 and to broaden their pre-processing, post –processing and material skills through theoretical and practical experience. 
Polyjet 'Colour' for texturing training is also another popular course designed to give the participants the understanding of the workflow from solid single-colour design to full colour 3D prints using Stratasys J750 or J735. 
Another popular question we get asked are for are tailored training courses. We build these to meet clients specific needs and tend to be based around troubleshooting problems identified, preventive maintenance, using the pre-processing GrabCADPrint software and the use of Stratasys Elastomer material TPU92A. 
Book now or just need More Info?
Book now